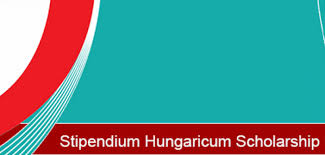 The aim of the Hungaricum Stipendum program

The aim of the Stipendium Hungaricum program in regards to education policy is to promote the internationalization of Hungarian higher education, improve the quality, strengthen the international relations of the Hungarian scientific elite, increase the cultural diversity in higher education institutions and promote the competitive Hungarian higher education around the world in compliance with the directives of the European Union and the European Higher Education Area.

One of the foreign policy and economic objectives of the program is to lay the foundation of our foreign graduates' personal and professional attachment to Hungary. In addition, with scholarship places offered for the countries of the African continent, we intend to support African students in their further education, in their access to quality education and by acquiring a competitive and high-quality expertise from Hungarian universities, they will be able to successfully contribute to the development of their own country. We believe that the talented African students who studied in Hungary after returning to their own country – with the positive experience of the Hungarian culture – will be able to create an environment that projects a prosperous and positive vision of the future for the countries of the African continent.

The program also contributes to the promotion of both the Hungarian culture and the Hungarian language as some of the students – after completing one year of training – will start their studies in Hungarian.