Budapest is a vibrant capital city with an outstanding cultural life and magnificient historical sights. A true metropolis that offers unforgettable experiences in every season. It is famed for its breathtaking architecture and photogenic river scenery. It is almost impossible to list everything that is worth doing, seeing or tasting in Budapest, especially because a journey in and around the Hungarian capital will surely lead to personal discoveries as well for each visitor. However, there are a few places that should not be missed.
Buda Castle , Matthias Church and the Fisherman's Bastion    
The prestigious Castle District that presides over the top of Budapest has been a defining presence of the capital for ages, and now serves as an important hub of culture and history. Part of the UNESCO world heritage, the area is host to iconic Budapest landmarks, like Matthias Church (Mátyás-templom) and the Fisherman's Bastion (Halászbástya) .
Baths and Spas
It is no exaggeration that Budapest is the spa capital of the world, as there is no other capital that has so many thermal and karst springs. The city boasts no less than 118 wells and natural springs, some of which were in use as early as ancient Roman times. Budapest is also the only capital in the Europe Union where historic spas and medieval Turkish baths are still in operation. Ever since the 150 years of Ottoman rule of Hungary in the 16-17
th

centuries, these springs have been a source of enjoyment and refreshment for locals and visitors alike.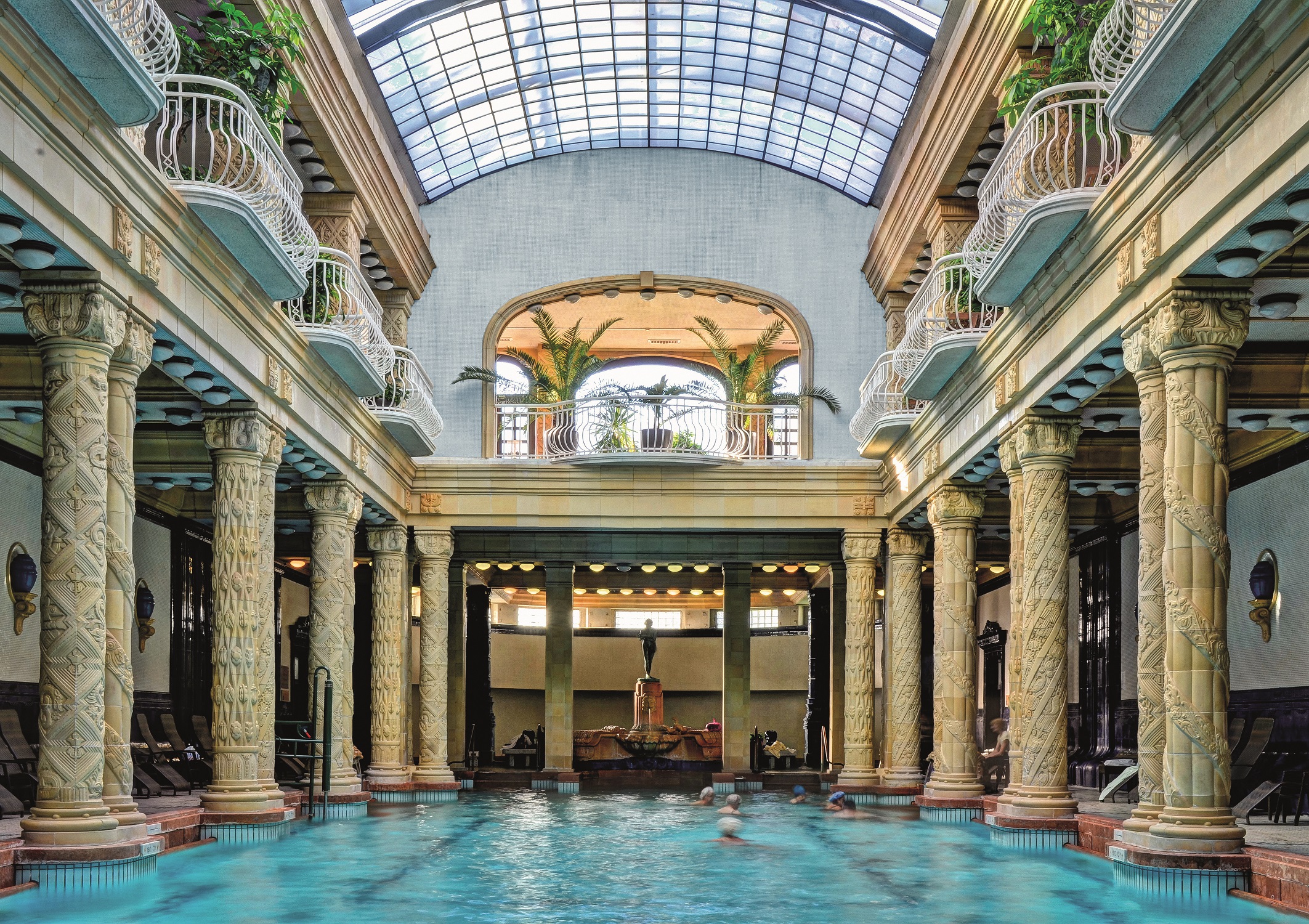 Their history alone makes the spas and thermal baths of Budapest truly unique; some of them make you feel as if you were in an actual museum!

The baths and spas of Budapest also offer visitors a wide range of other health and wellness services. These include steam rooms and saunas, which are basically found in all of them, as well as massage and aqua fitness available in several of these establishments. Many of the baths provide aromatic massages, tanning decks, wave pools and whirlpool baths, and some of them even have special night opening hours. Health services (for example medical massages and carbonated tub baths) are also available in most baths, and wellness and beauty services are becoming increasingly common as well. There are also very popular special services, such as the red wine bath at Gellért Thermal Bath and the beer bath at Széchenyi Thermal Bath.
Parliament
The Parliament building and Kossuth Square around it constitute an emblematic location in the city. Marvel at the building, enjoy the spectacle of the changing of the guards. If you time it right, you may even get to see the marching band play.
Heroes' Square (Hősök tere)
Heroes' Square is testament to Hungary's storied past and forms a great expanse that is a constant favorite with visitors and local skateboarders. It is also a seat of culture, embraced by two internationally renowned museums.
Chain Bridge
The Széchenyi Lánchíd or Chain Bridge is a marker for centuries of Hungarian history and a symbol of the unified city, just as all the local bridges connecting the Pest and Buda sides of the Danube. The lions at the bases of the bridge are a must-have selfie opportunity.
The Great Market Hall
The Great Market Hall (Vásárcsarnok) is Budapest's best-known market hall offering a wide array of fresh produce and meat, as well as local delicacies. This is an unmissable part of your journey and also the spot to pick up some souvenirs and a fine bottle of Hungarian wine.
The National Theater and Müpa
 The National Theater and its sibling cultural institution Müpa (the Palace of Arts) are perfect examples of how modernity is integrated into Budapest's rich history and riverside landscape. Relax in the park here or check out a concert by the many world-famous acts that are drawn by the near-perfect acoustics.
Learn more: