ACCOMMODATION SUGGESTIONS
1. InterContinental Budapest *****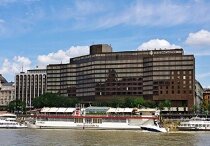 Budapest, 1052. Apáczai Csere János utca 12-14.
Tel: +36 1 327 6333 | Fax: +36 1 235 1361
http://budapest.intercontinental.com/
E-mail: CCjkpRjpOpqstCHyXr5MT42YYnVkYXBlc3RAaWhnLmNvbQ==; Single room: ~130 EUR/room /night
2. MIRAGE MEDIC HOTEL****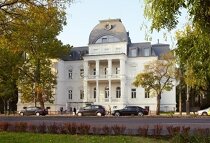 Budapest, 1068. Dózsa György út 88.
Tel.: +36 1 400 6158 | Fax: +36 1 426 5051
E-mail: jJGZbzhvEswjSXRet3M4NaW5mb0BtaXJhZ2VtZWRpY2hvdGVsLmh1 Single room: ~100 EUR/room /night
3. HOTEL BENCZÚR***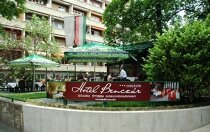 Budapest, 1068. Benczúr utca 35.
 Tel.: +36 1 479-5650 | Fax: +36 1 342-1558
 E-mail: iUiYsDJIGVxYP4xZZmaW5mb0Bob3RlbGJlbmN6dXIuaHU=; Single room: ~70 EUR/room /night
TRANSPORTATION FROM LISZT FERENC INTERNATIONAL
AIRPORT TO THE HOTELS
Travel time can vary between 35 and 60 minutes. Participants are required to make their own transportation arrangements from the airport to the Hotel selected.  Please make sure that you use the official taxi service of the airport (the information counter is at the exit).
Airport shuttle service: https://www.minibud.hu/en
Further information on Liszt Ferenc International Airport available at:
TRANSFER
The bus transfer between the venues of the Forum will be provided by the organizers.
REGISTRATION
All the participants, including panelists, have to register at vtdffaeRdoQlkU9JMN0YkNQyYnVkYXBlc3RhZnJpY2Fmb3J1bUBtZmEuZ292Lmh1
INTERPRETING
The official language of the event is English. Simultaneous interpreting to Hungarian and English languages will be available on 20 June.
The study tours will be held in English.
DRESS CODE
Conference: business attire
EXCHANGE RATE (DATE: 15/05/2018)
EUR:HUF 1: 317,26;  USD:HUF 1: 266,18
https://www.mnb.hu/en/arfolyamok
TIME ZONE
Central European Time Zone (UTC+01:00)


RESIDENTIAL VOLTAGE AND PLUG
220 V / 50Hz
EMERGENCY CONTACT NUMBERS
112 - general emergency number

104 - ambulance & emergency medical services,

105 - fire-brigade, rescue services, civil protection,

107 - police